Debra L. Zynger, MS, MD
Professor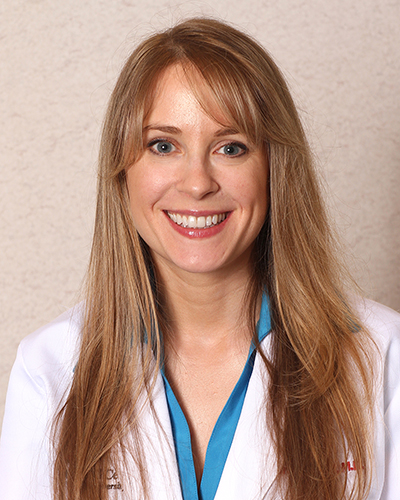 Phone:
E-mail:
Office Location:
E401 Doan Hall
Mailing Address:
E401 Doan Hall
410 W 10th Ave
Columbus, OH 43210
Biosketch
Debra L. Zynger, MS, MD, is a Professor in the Department of Pathology and Department of Urology. She is the Director of the Division of Urologic Pathology.
Dr. Zynger earned an MS in Genetics from Stanford University and MD from Indiana University. She completed her residency training in Anatomic and Clinical Pathology at Northwestern University and Urologic Pathology Fellowship at the University of Pittsburgh.
Dr. Zynger has coauthored 2 Urologic Pathology textbooks, published 89 journal articles, served as a peer reviewer for 41 journals and is on 4 editorial boards. Dr. Zynger is the Editor in Chief for PathologyOutlines, Ohio Delegate Chair for the College of American Pathologists, serves on the Board of Governors for The Ohio Society of Pathologists and presents numerous talks at national conferences.
Dr. Zynger's research interests are:
Usage, accuracy, cost and value within urologic pathology specimens
Improving consistency in synoptic reporting of urologic cancer
Bladder cancer prognostication and pathologic reporting
Identification of novel urologic diagnostic biomarkers
Quality improvement in breast cancer pathology
Medical students are very involved in conducting research with Dr. Zynger. During her time at The Ohio State University, 32 medical students, 10 resident and fellow trainees and 2 undergraduate students have achieved authorship on a journal publication with Dr. Zynger as the senior investigator. Their work has been recognized with 39 research awards.
Board Certifications
Anatomic Pathology, American Board of Pathology
Academic and Medical Appointments
Professor, Clinical Scholars Track, Departments of Pathology and Urology, The Ohio State University, Columbus OH
Director, Division of Urologic Pathology
Divisions of Urologic Pathology and Breast Pathology
Additional Resources
Amazon Listings
ResearchGate
Education and Training
2009 Fellow, Urologic Pathology, University of Pittsburgh Medical Center, Pittsburgh, PA
2008 Resident, Anatomic and Clinical Pathology, Northwestern University Feinberg School of Medicine, Chicago, IL
2004 M.D., Indiana University School of Medicine, Indianapolis, IN
1999 M.S., Genetics, Stanford University, Stanford, CA
Selected Publications
CM Perrino, JA Orien, JG Tretter, W Zhao, DL Zynger. Clinical Utility of Fluorescence In Situ Hybridization (FISH) for Deletion of Chromosome 3p in the Work-Up of Renal Masses. Applied Immunohistochemistry and Molecular Morphology. 2019 Aug;27(7):549-557. PMID: 29912766.
EL Johnson, DL Zynger. Utility of AMACR in the Diagnosis of Urothelial Carcinoma in Situ: Expression in Difficult Cases. Diagnostic Pathology. 2019 Aug 16;14(1):91. PMID: 31419984.
G Tozbikian, M George, DL Zynger. Diagnostic Terminology Used to Describe Atypia on Breast Core Needle Biopsy: Correlation with Excision and Upgrade Rates. Diagnostic Pathology. 2019 Jun 29;14(1):69. PMID: 31253155.
Zynger DL, Pernick N. Understanding the Pathology Job Market: An Analysis of 2330 Pathology Job Advertisements From 2013 Through 2017. Archives of Pathology and Laboratory Medicine.2019 Jan;143(1):9-10. PMID: 30785304.
Wegman SJ, Parwani AV, Zynger DL. CK7, inhibin, and p63 in testicular germ cell tumor: superior markers of Choriocarcinoma compared to β-hCG. Human Pathology. 2018 Oct 22. Epub ahead of print. PMID: 30359635.
Tozbikian GH, Zynger DL. A combination of GATA3 and SOX10 is useful for the diagnosis of metastatic triple negative breast Cancer. Human Pathology. 2018 Nov 20. Epub ahead of print. PMID: 30468800.
S Prathibha, KG Goyal, DL Zynger. Initial Diagnosis of Insignificant Cancer, HGPIN, ASAP and Negative Have the Same Rate of Upgrade to Gleason ≥7 on Repeat Prostate Biopsy. Human Pathology. 2018 Sept;79:116–121. PMID: 29803813.
GH Tozbikian, DL Zynger. HER2 Equivocal Breast Cancer that is Positive by Alternative Probe HER2 FISH are Classified as HER2 Negative by Oncotype DX. The Breast Journal. 2018 Jul;24:535-540. PMID: 29498449.
MD Shah, AV Parwani, DL Zynger. Impact of the Pathologist on Prostate Biopsy Diagnosis and Immunohistochemical Stain Usage within a Single Institution. American Journal of Clinical Pathology. 2017 Nov 20;148(6):494-501. PMID: 29165567.
ET Shin, AS Joehlin-Price, DM Agnese, DL Zynger. Minimal Clinical Impact of Intraoperative Examination of Sentinel Lymph Nodes in Patients with DCIS: An Opportunity for Improved Resource Utilization. American Journal of Clinical Pathology. 2017 Nov 2;148(5):374-379. PMID: 29016707.
HT Nguyen, A Mortazavi, KS Pohar, DL Zynger, L Wei, ZK Shah, G Jia, MV Knopp. Quantitative Assessment of Heterogeneity in Bladder Tumor MRI Diffusivity: Can Response be predicted prior to Neoadjuvant Chemotherapy? Bladder Cancer. 2017 Oct;3(4):237-244. PMID: 29152548.
CP Dall, DS Sharp, DL Zynger. Benign Müllerian Inclusions in Lymphadenectomies for Renal Cell Carcinoma: A Radiologic and Pathologic Mimic of Metastases. Clinical Genitourinary Cancer. 2017 Oct;15(5):e877-e879. PMID: 28511950.
CM Perrino, A Ho, CP Dall, DL Zynger. Utility of GATA3 in the Differential Diagnosis of Pheochromocytoma. Histopathology. 2017 Sep;71(3):475-479. PMID: 28374498.
HT Nguyen, ZK Shah, A Mortazavi, KS Pohar, L Wei, G Jia, D Zynger, MV Knopp. Non-invasive quantification of tumor heterogeneity in water diffusivity to differentiate malignant from benign tissues of urinary bladder: a phase I study. European Radiology. 2017 May;27(5):2146-2152. PMID: 27553924.
Z Xian, AK Quinones, G Tozbikian, DL Zynger. Breast Cancer Biomarkers Before and After Neoadjuvant Chemotherapy: Does Repeat Testing Impact Therapeutic Management? Human Pathology. 2017 Apr:62(3):215-21. PMID: 28041972.
EM Tretter, JJ Ebel, KS Pohar, DL Zynger. Does the gross prosector impact pT3 subclassification or lymph node counts in bladder cancer? Human Pathology. 2017 Mar:61(3):190-8. PMID: 27993579.
KG Goyal, JJ Ebel, SA Sediqe, DS Sharp, DL Zynger. Urologist's Impact on Needle Core Prostate Biopsy Histopathologic Variables within a Single Institution. Urology. Jun 2016;92:70-74. PMID: 26915429.
BL French, DL Zynger. Do Histopathologic Variables Affect the Reporting of Lymphovascular Invasion in Testicular Germ Cell Tumor? American Journal of Clinical Pathology. 2016 Mar;145(3):341-349. PMID: 27124916.
MA Feng, JJ Ebel, A Shabsigh, DL Zynger. Concordance of Lymphovascular Invasion Diagnosed in Penile Carcinoma with and without the Immunohistochemical Markers ERG and CD31. Histology and Histopathology. 2016 Mar;31(3):293-8. PMID: 26452171.
TA Khemees, ET Lam, AS Joehlin-Price, A Mortazavi, GS Phillips, A Shabsigh, DS Sharp, DL Zynger. Does the Renal Parenchyma Adjacent to the Tumor Contribute to Kidney Function? A Critical Analysis of Glomerular Viability in Partial Nephrectomy Specimens. Urology. 2016 Jan;87(1):111-119. PMID: 26505834.