The Ohio State Univeristy Department of Pathology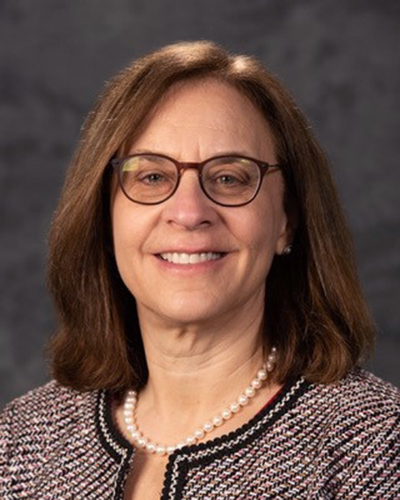 Wendy L. Frankel, MD
Distinguished Professor and Chair of Pathology
Welcome to the Department of Pathology
I am honored and humbled to have the opportunity to lead our Department of Pathology as Chair. Over the past 20 years, I have had the privilege to serve with many of you in multiple roles including Residency Program Director, Executive Director of the HTRN, Vice-Chair and Director of Anatomic Pathology and Chief of GI and Liver Division and Fellowship. My evolution from being a junior faculty member to Chair has been an amazing learning experience. It is very exciting to be able to see from a different perspective and have a larger influence on the direction of OSUWMC while being able to help support the department in different ways. Over the last year, we have renegotiated contracts for positive financial gain, obtained new space and equipment, and continued to be financially sound. We have moved forward in clinical care, research and education during this challenging and changing medical environment.
My overall goal is to work collaboratively to elevate the national reputation of our Anatomic, Clinical, and Experimental branches to be a preeminent medical center and top 10 cancer center. We will need to increase services, grow and adapt to meet the demand for cutting edge technology in an environment of decreasing and outcome-based reimbursement. Additionally, to foster a culture of innovation and discovery, we will need to focus on expanding education and research.
Our mission and vision statement has been updated to reflect our goals:
Mission: To build an academic pathology program recognized as a local, regional and national leader in high quality diagnostics, research and education.
Vision: Working as a team we will leverage state of the art emerging technology and apply new knowledge to meet the needs of our patients while leading and supporting research and educational endeavors.